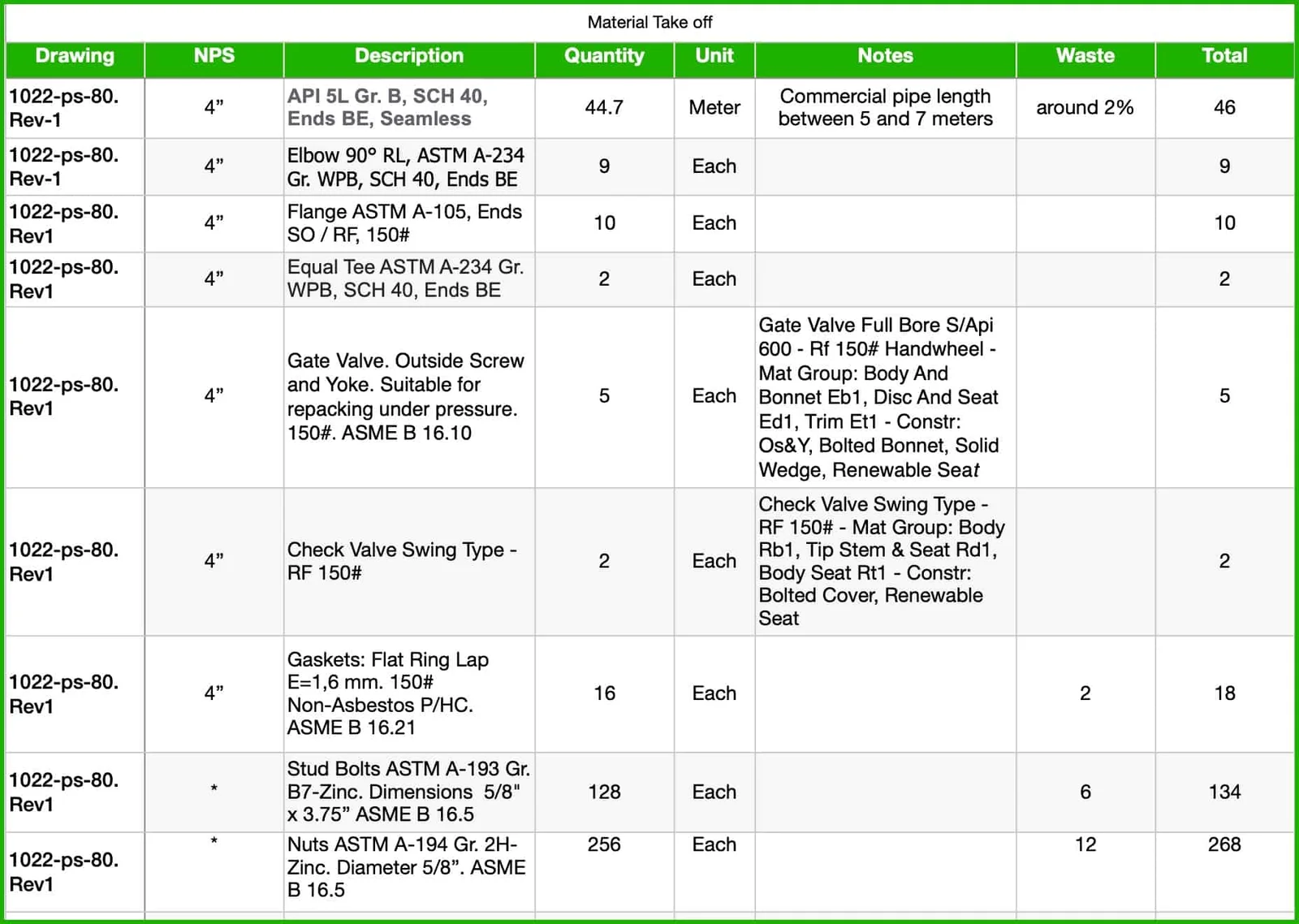 In the context of piping assembly, Materials Take Off (MTO) is the process of quantifying and determining the types of materials and quantities required for a given project or piping assembly.
To prepare the MTO for any project, only the plans, technical specifications, and all other relevant documents that have been qualified as fit for building should be used.
Performing the take-off accurately helps project managers, and procurement teams to accurately calculate the materials, costs and timings required for the successful installation of the piping system.
General steps to perform a materials take off for a piping system include:
Materials Take Off Sheet Example
Materials Take Off Sheet Example. This example, provides a precise list of the materials and quantities needed to construct the piping system highlighted in light blue color of the drawing 1022-ps-80. Rev1, qualified as suitable for construction.
In the next post will address topics such as coatings, supports, and input and consumption materials.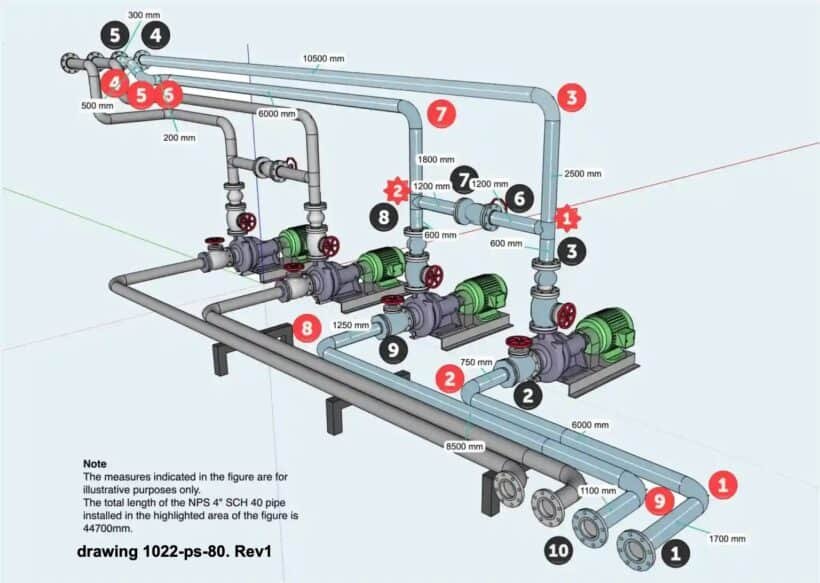 Piping Take Off Sheet
Piping Materials Take Off Sheet. The worksheet identifies the different components of the piping system, such as pipes, fittings, valves, flanges, gaskets, bolts, and nuts.
The different columns display the quantity of materials, size, types of materials, and special requirements.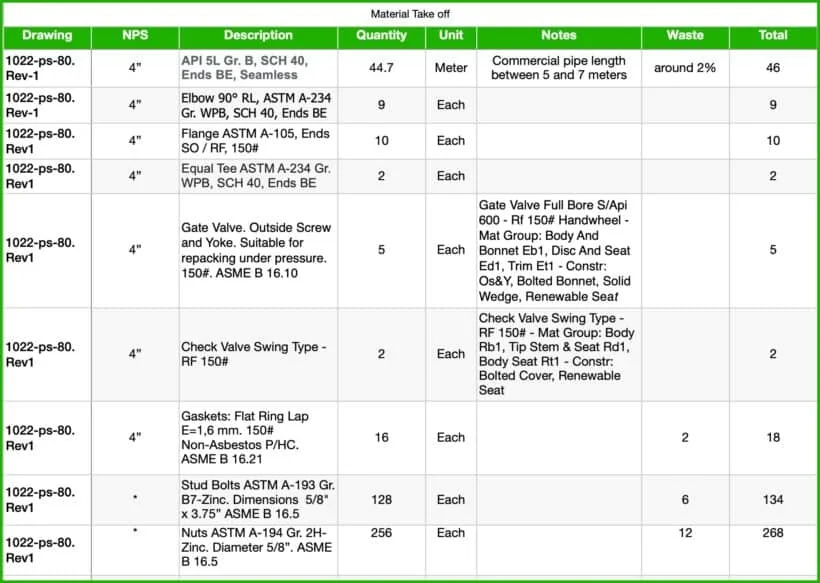 In the next post we will complete the piping material take off worksheet with the materials for coatings, welding, supports and consumables.
Materials piping Take Off – Calculate Man Hours